Difference between revisions of "Samantha Schwartz's Portfolio Page"
From KNILT
Line 7:
Line 7:
 

== '''Topic/purpose''' ==

 

== '''Topic/purpose''' ==

 
 
−

Project Based Learning

+

Project Based Learning

 
 
 

== '''Needs Assessment''' ==

 

== '''Needs Assessment''' ==
---
Revision as of 16:14, 14 February 2014
Return to: ETAP Spring 2014 Home | Samantha's Portfolio|Samantha's Personal Page|Samantha's Mini-Course
Topic/purpose
Project Based Learning in a Family and Consumer Sciences classroom.
Needs Assessment
Performance Objectives
By the end of this unit students will be able to:
Understand what project based learning is and its benefits to high school students
Explore a project-based learning course example
Adopt PBL instructional strategies for their classroom
Develop a student-based rubric of assessment for a PBL lesson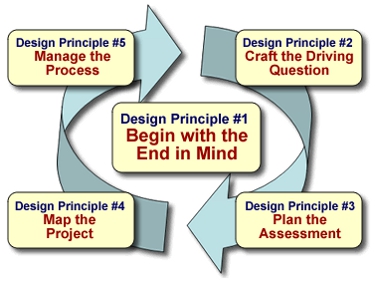 Task Analysis
Curriculum Map
References and Resources
Blumenfeld, P. C., Soloway, E., Marx, R. W., Krajcik, J. S., Guzdial, M., & Palincsar, A. (1991). Motivating project-based learning: Sustaining the doing, supporting the learning. Educational psychologist, 26(3-4), 369-398.
Grant, M. M. (2002). Getting a grip on project-based learning: Theory, cases and recommendations. Meridian: A Middle School Computer Technologies Journal, 5(1), 83.
Larmer, J., & Mergendoller, J. R. (7). Essentials for project-based learning.Educational leadership, 68(1), 34-37.
Larmer, J., & Mergendoller, J. R. (2011). The Main Course, Not Dessert.
Lokken, S. L., Cheek, W. K., & Hastings, S. W. (2003). The impact of technology training on family and consumer sciences teacher attitudes toward using computers as an instructional medium. Journal of Family and Consumer Sciences Education, 21(1), 18-32.
Solomon, G. (2003). Project-based learning: A primer. TECHNOLOGY AND LEARNING-DAYTON-, 23(6), 20-20.
www.friedtechnology.com