Lesson 4: Let's start with the Blueprints
From KNILT
Lesson 4:
Objective:
Learners will examine different classroom environment set-ups and different equipment to create different learning environments throughout the classroom.
Introduction:
What do you think of when you hear blue prints? A house layout? A construction plan? Do you ever stop and think that blueprints can be used in a classroom? As educators, we are given a learning environment and it is our responsibility to transform those environments into an area that will create a safe and useful space to you and your learners.
You may be asking yourself what kind of equipment will help me make a blueprint. Well let's explore. When creating a blue print you have to decide on what you want to include in your classroom. This could include even the sensory toys and equipment that we talked about in our previous module. Other equipment that could be included when structuring your classroom is:
You can see that this classroom is set up into different sections, room dividers are used, desks, chairs all have a specific area to keep the room organized. The teacher also decided that they wanted to section off the rooms for the students. You can see there is a play area and a reading area documented by bean bags and a floor play tube. The teacher has made that each section is in an area that won't be of any distractions to the main "learning" area found in the center of the classroom. There is also an area for a water table and mats for maybe kinesthetic. As you can see this is a classroom that is set up for sensory diets and needs.
This classroom blueprint is a more structured room for Pre-K. You can see that the bookshelves and cubbies are placed along the side of the walls. The students have different areas sectioned off for a different environment the teacher wanted to create. The desks are placed towards one side of the room to give more space.
Classroom Blueprints Put Into Effect
This is a great example of a structured classroom.
Everything is organized and placed where it needs to be.
You could compare the first classroom blue print to this finished product.
See how the desks are structured in the same manner as the blueprint plan?
Investigation:
Classroom Design for Students with Autism: [video10]
When watching this video, take into consideration how this child may feel in your classroom. How are some ways that you could change her environment to better her needs?
An example of an Early Childhood Classroom: [Video11]
When watching this video, keep in mind what is being shown on the walls. What are they? How could this help your layout of your room? Would this be a good classroom for students who have sensory diets or specific needs? How do you know? Also, notice the classrooms layout, where everything is placed.
While watching this video please think about the following questions:
What is it that you notice while the teacher is walking through the classroom? What do you see? What do you hear? How do you feel during this tour of the classroom? How do you think students with Autism would feel. Do you think their learning would benefit from a classroom such as this? Why or why not?
Autism Helper Classroom Tour: [Video12]
A Place for Learning: A Physical Environment of Classrooms:[Article11]
The Importance of Classroom Structure: [Article12]
Journal Entry: Directions Below
Application:
Journal:
In your Journal Remember to use the 4 step approach:

Facts
Ideas
Learning issues
Action plan
Don't forget to attach your journal in the discussion tab
In this journal, I would like you to look at a space that you are familiar with, whether it is your own classroom or even you living room. Take into consideration as to what is within the space and reflect on what you could add or take out of the space to make it a better area. Also, draw out a blueprint of your space, add and change around your initial space (create something new) Then reflecting on your blueprint, change your given area by following your blueprint. Feel free to take before and after pictures. The document if you believe that thinking and planning out your changes and drawing them out helped your with your final product? What would you have done differently? How do you like your final product? Good luck!
Reflection:
Go to the discussion tab
Once you are finished with your reflection, you may move on to the next module.
Congratulations!
You Have Completed Module 4 and May Now Proceed to Your FINAL STEP:
References:
Graphic of Action plan [File:Actionplan.jpg] Image courtesy of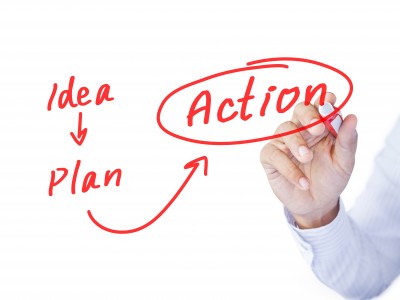 Graphic of Classroomplan [File:Classroomplan.jpg] Image courtesy of
Graphic of Classroomplan2 [File:Classroomplan2.jpg] Image courtesy of
Graphic of Classroomlayout [File:Classroomlayout.jpg] Image courtesy of
Graphic of Miss.Frizzle [File:Yay.png] Image courtesy of